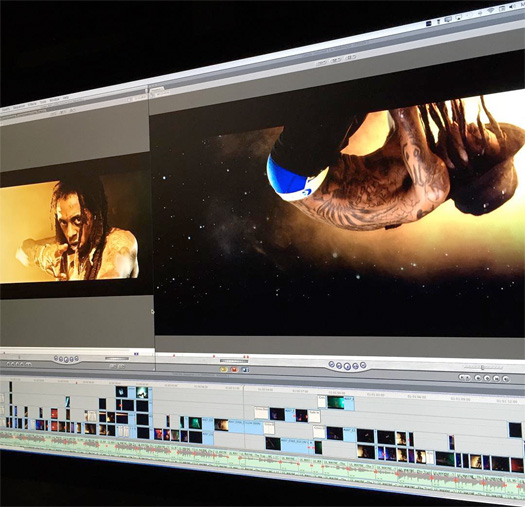 Video director Eif Rivera uploaded the picture above on his Instagram page yesterday with the caption: "Edit mode. A little effects here and there by me with a little assistance from my guy @madmaxmordechai Final Cut 7… #WeezyFbitches"
So it looks like Lil Wayne has a new music video on the way. For anyone thinking it will be the "Glory" music video, unfortunately it won't be that one as Wayne can't drop visuals for any songs off his Free Weezy Album and he also didn't have the blonde dreads back when he shot it.
If you zoom in onto the bottom row of editing in Final Cut Pro on the photo, you can see the text says "Lil Wayne – The Trap". This could possibly be the title of the upcoming Weezy video, or it could mean nothing at all!