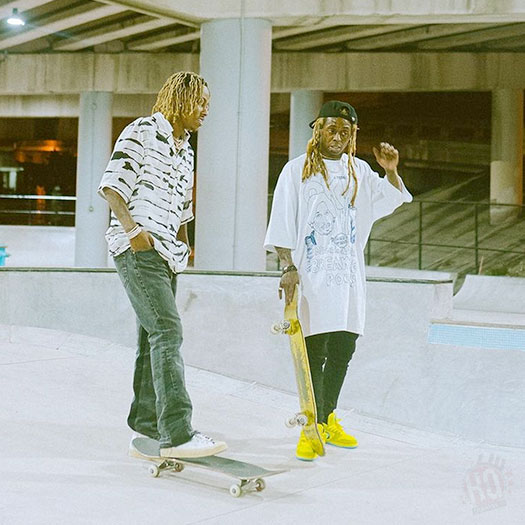 In this post, you can get a behind the scenes look at Lil Wayne and Rich The Kid's studio session for their "Throat Baby" song off the No Ceilings 3 – Side B mixtape.
Rich and Wayne can be seen at the private TRUKSTOP facility in Miami, Florida playing basketball before then heading to the studio to record their freestyle over BRS Kash's "Throat Baby (Go Baby)" track.
You can watch the behind the scenes clip after the jump below that was filmed by The Yen House TV! Is "Throat Baby" one of your fav records from NC3 Side B?