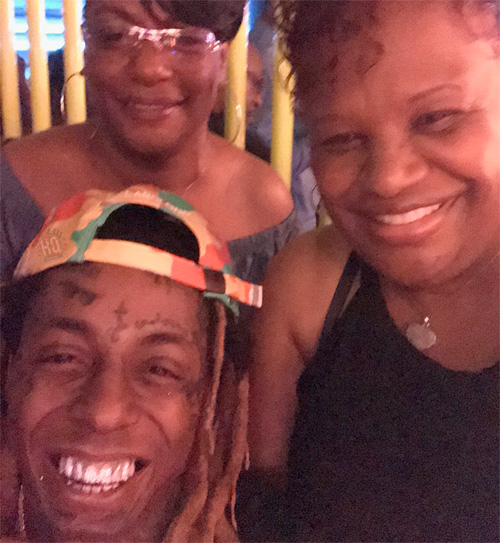 Theo Von had fellow comedian Christopher D'Elia appear on episode 104 of his "This Past Weekend" podcast a few days ago that you can check out below.
At the 13:40 mark of their conversation, Theo asked Chris if he has ever met Lil Wayne before then telling a story about a New Orleans Saints after-party he went to about 15-years ago, which had other celebrities there such as the Kardashians, and watching Wayne perform live with Mannie Fresh in an astronaut suit.
D'Elia revealed he would love to meet Tunechi and that he thinks a lot of people look like Tune from New Orleans. Theo, who grew up in Louisiana, also added that he has heard so many interesting stories from back in the Hot Boys days about Weezy and B.G.!