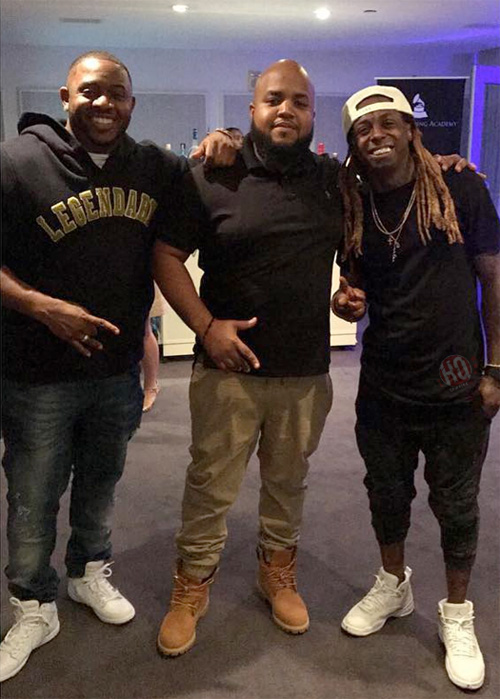 DJ Khaled has announced on his social media pages that he received some new vocals from Lil Wayne.
This means we can be expecting a new Khaled and Wayne collaboration sometime this year when he releases his next album.
Below, you can watch DJ Khaled reveal the news in a Facetime session with his engineer Juan, who can also be seen with Weezy and Mack Maine in the picture above.
If you are not convinced that this video means DJ Khaled and Tunechi do have a new song on the way, just remember Khaled did "top secret" videos for all of the features on his previous album, Major Key!