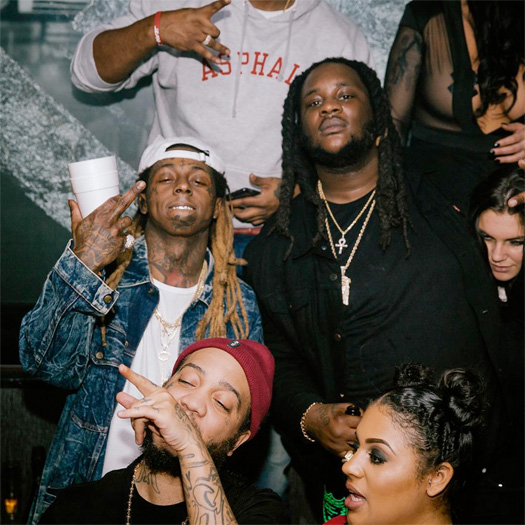 It can't be long now until we get the announcement that Lil Wayne has signed to Roc Nation as Wayne has hinted at the deal once again while he was bringing in the New Year at LIV nightclub in Miami, Florida on January 1st.
During his appearance at the first "LIV on Sunday's" of 2017, Tunechi was spotted jamming out to his "Burn" freestyle off Dedication 4 (I forgot how dope this song is) and throwing up the ROC sign.
Weezy also got on the mic to shout "when you see me it's Y-M-R-O-C" and "triangle", which I would presume is for the ROC hand sign. You can check out some footage of it all below!