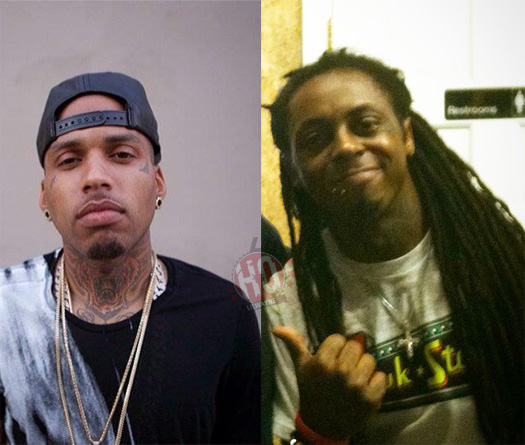 On Twitter a few days ago, Lil Wayne gave Kid Ink a random shout out with a tweet saying: "1 time 4 da homie Kid Ink 4 da luv!". Hip-Hop Wired recently caught up with the Los Angeles rapper to see what he thinks made Wayne send out this tweet.
According to Kid Ink, he believes it has something to do with his latest single called "Like A Hott Boyy" featuring Young Thug and Bricc Baby Shitro. He also said the theme of the song comes from getting Cash Money and that he played around with Hot Boys references in his verses.
Kid Ink even announced that he reached out to Tunechi to try and get him on the remix, as well as to see if he wanted him on Sorry 4 The Wait 2, but of course that's too late now as the mixtape has already been released. Ink revealed what type of song of his he would feature Tune on too.
You can watch Kid Ink discuss the Weezy F Baby shout out and the possibility of a collaboration from them both in the future after the jump below. I also included a video to listen to the "Like A Hott Boyy" track if you wish to hear it!