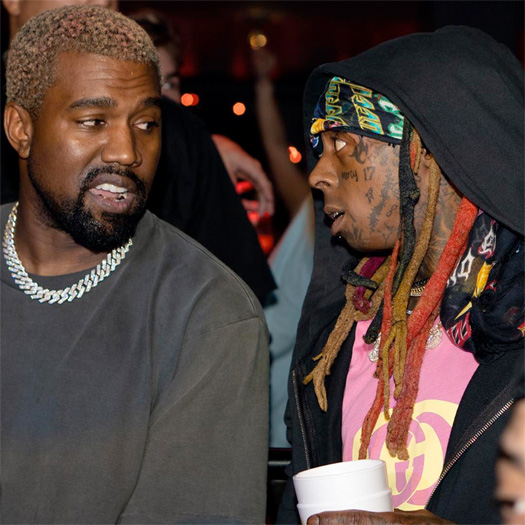 Kanye West took to social media yesterday to give praise to Lil Wayne.
Firstly, Kanye tweeted "PIANO TRAP LIL WAYNE" along with some UFO and alien emojis before then tweeting how he believes both Drake and Nicki Minaj should have Weezy open up every one of their albums.
You can check out Yeezy's compliments for Tunechi on Twitter after the jump below! I wonder when we will next see a Tune and Ye collaboration?