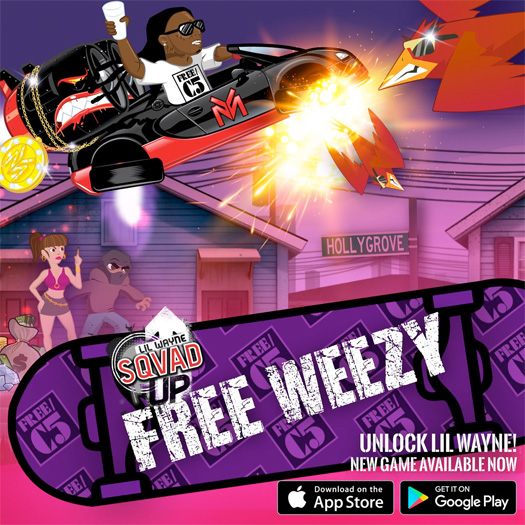 Yesterday, Lil Wayne announced a new version of his "Sqvad Up" mobile game, which was developed by mobile/technology company UTILITY, has been released.
The app's update has added more new enemy birds, new badges to be unlocked, a new casino area to pick up free gear, and new skating tricks plus new items to be unlocked.
If you want to download Weezy's mobile game for your phone, you can do so here from Google Play or here from the iTunes App Store. Enjoy!