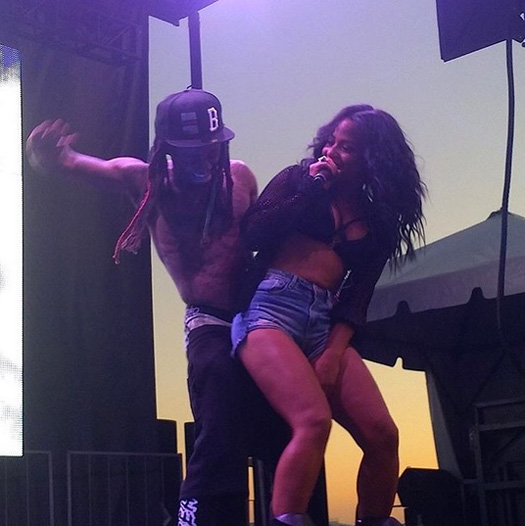 Young Money's Christina Milian performed live at Billboard's 1st annual Hot 100 music festival on August 22nd at Jones Beach Theater's Nikon in Wantagh, New York.
During her set, Tina Turn Up brought out Tunechi to debut their new single called "Do It", which was produced by Marley "Genesis" Waters, live for the crowd.
We have previously heard 2 snippets of "Do It" (see here and here), but you can now get a better sound of the song by watching them perform it live below!