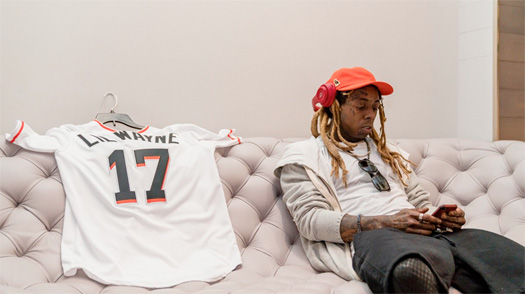 A few days ago on May 25th, Lil Wayne made an appearance at Marlins Park for the the Miami Marlins vs. Washington Nationals baseball game in Florida.
I previously posted up footage of Tunechi throwing his very first pitch before the game, which unfortunately came a little too short, and now we can see some photos of Tune at Marlins Park.
Hit the jump to view these pics of Weezy backstage, meeting fans, and on the pitch at the baseball game in Miami!