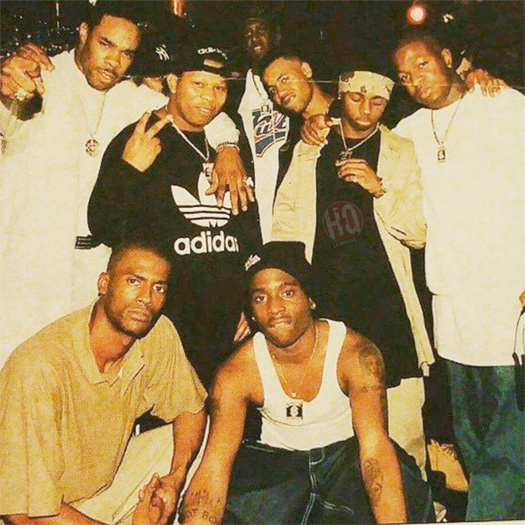 For #ThrowbackThursday today, here is footage of a rare live performance from the Cash Money Millionaires back in 2000 that has been ripped from VHS.
In the clip, which you can watch below, Cash Money's Lil Wayne, Birdman, Mannie Fresh, Juvenile, and B.G. can all be seen performing live at the Arco Arena in Sacramento, California on April 14th, 2000.
The Cash Money Millionaires perform "Back That Azz Up", "Bling Bling", "We On Fire", "Ha", "Cash Money Is An Army", "F*ck That N*gga", "400 Degreez", "I Need A Hot Girl", "Tha Block Is Hot", "Help", and more songs live. Enjoy!