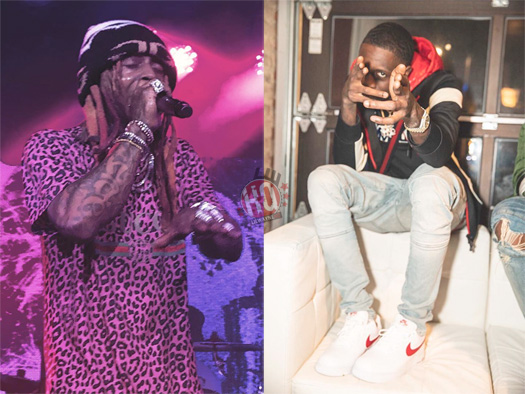 YFL Kelvin recently sat down with 247HH for an interview that you can check out below.
During their conversation, Kelvin revealed that the rappers who inspired him the most are Lil Wayne, Meek Mill, 50 Cent and Dipset.
The Cleveland rapper then went into more detail about why Weezy is one of his biggest inspirations and that is because he came into the music industry hungry at a very young age.
Kelvin also recalled when Tunechi dropped his Da Drought mixtape around the same time that PSP (PlayStation Portable) came out and he used to play NBA 2K while listening to every Tune song. He even mentioned that watching Wayne's VH1 documentary about his life made him want to become a rapper!