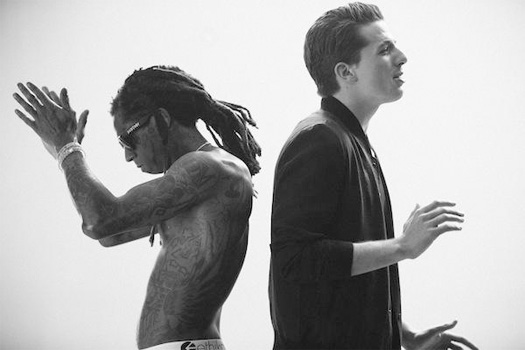 Charlie Puth recently sat down with Tony Moras from Young Hollywood for an interview about working with Wiz Khalifa on "See You Again", hanging out with Vin Diesel, his "Marvin Gaye" single, and working with Lil Wayne.
At the 6:20 mark of the conversation, which you can check out below, Charlie discussed how he came up with the chorus for his and Wayne's "Nothing But Trouble" collaboration, one year later Weezy wanting to jump on the song, and more.
Puth also spoke on him and Mr. Carter shooting the music video for "Nothing But Trouble" together in Miami and how it made him feel "like a G", as well as "so much cooler", because he was standing back to back with Tunechi and he could hear Tune rapping his parts!