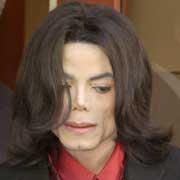 The world continues to cope with the death of Michael Jackson, and though the King of Pop has passed away, his undying influence reigns supreme. Jackson was a worldwide phenomenon who broke race, gender, culture and age barriers, and was regarded as arguably the greatest entertainer in any genre. Celebrities and fans alike have been reaching out to MTV to pay their respects.
"I personally can't believe it," Lil Wayne told MTV News. "But it's more unfortunate for the world of music. … My love goes out to his family. … A sad day in history, not just music."
Shout outs to MTV and I would just like to say my own R.I.P. to Michael Jackson.