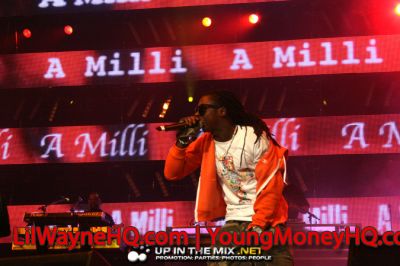 Here is that song I have been looking forward to for ages! It's Omarion featuring Lil Wayne and unfortunately we don't have the full song yet, just Wayne's verse for now, but Weezy does do his thing on this track (like always). The song is called "I Get It In" and it is going to be Omarion's first single from his upcoming album! This song was leaked from The Leak Reloaded mixtape and you can listen and download this record below:
Download: Rapidshare | zShare
Enjoy and the full version is coming soon ❗
You can view the lyrics here.
PS: Incase you missed Jae Millz "Zone Out Season 2", you can download that mixtape here.