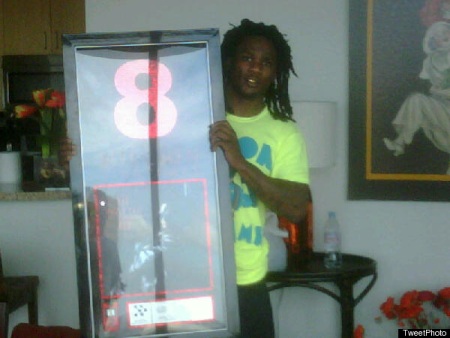 Chris Johnson has a new plaque to hang at his house, courtesy of Lil Wayne. The Titans running back hinted yesterday that he received a gift from the superstar, tweeting that "I only got one gift last night and weezy got it for me."
Today, he unveiled the present to the world. Johnson posted two photos of an enormous plaque originally given to Lil Wayne to commemorate his eight-millionth ringtone sold.
Below is another photo of the plaque Lil Wayne gave to Chris Johnson.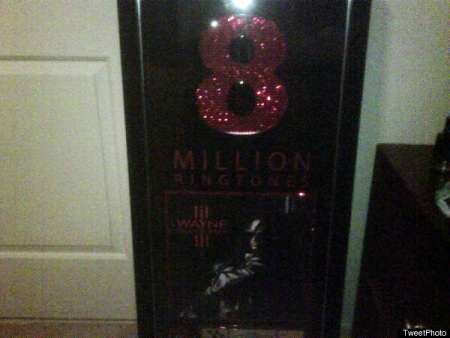 Shouts to The Huffington Post