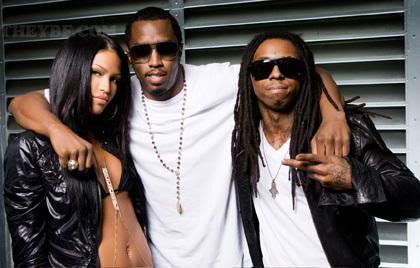 Rap mega-star Lil Wayne – locked up on a gun conviction – brought in at least one more bold-faced name this week: Diddy.

The music mogul stopped by the Eric M. Taylor correctional facility to visit Lil Wayne on Wednesday. Diddy, born Sean Combs, even swapped his luxury wheels for the public bus like all the other visitors Wednesday.

Diddy was on a pre-approved list to see Lil Wayne, whose real name is Dwayne Carter Jr., and the chat was limited to an hour, sources said. – KS FM
I wonder what they were talking about ❓ Maybe Diddy was showing Weezy the video for "Strobe Lights" (if that is allowed).
I would also like to give an update on the forums – There is a lot of bullshit that keeps popping up, so please bare with us while we get the board perfect. We will send an email to everyone once they are back up and running and let you know in one of the blog posts. Sorry again for any inconvenience.