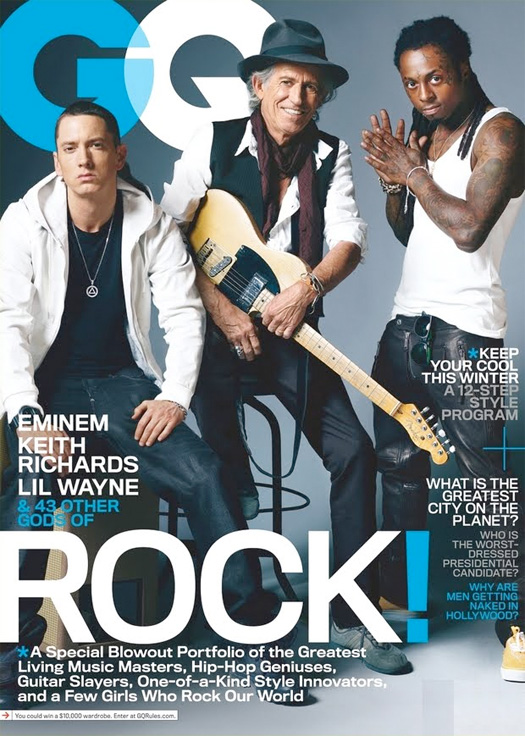 Lil Wayne, Eminem and Rolling Stones member Keith Richards make the front cover of GQ magazine's November issue, which will hit newsstands on October 25th.
Hit the jump to view a picture of Weezy from the photo shoot as well as some behind the scenes footage from the shoot with a bunch of other music artists.

Tunechi only appears at the beginning of this video.