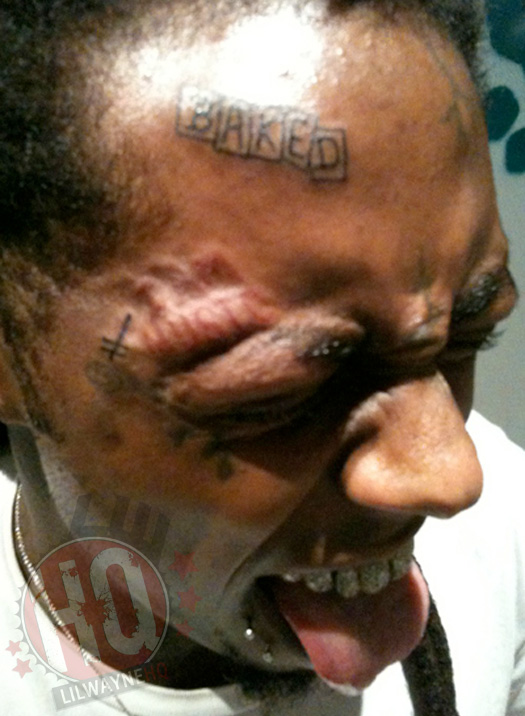 Lil Wayne recently got a new tattoo on his forehead that reads "Baked". The tattoo is a logo from Baker Skateboards, which is a skateboarding company. I guess this tatt shows exactly how serious Weezy F Baby is with skating!
I have also added some other recent tattoos that Tunechi has tattooed on his face after the jump below. You may have never seen these tatts before, but if you follow LilWayneHQ on Twitter, Facebook, or Tumblr, then you already should know about them.

"5 Boro" logo tattoo.

"5 Strike" and "Cloud" tattoo.

"Imperfect" tattoo.

TRUKFIT "Tommy" logo tattoo.
Click here to view more Lil Wayne tattoos!