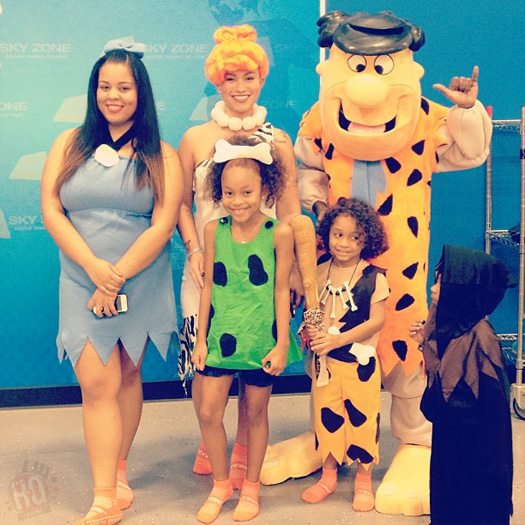 It was Lil Wayne's son Dwayne Michael Carter III's fifth birthday just under two weeks ago on October 22nd. Of course Tunechi was touring Europe on his America's Most Wanted music festival at this time, so he could not get to see his son in person.
Now that Lil Wayne is back home, him and his child's mother Sarah Vivan put on a fancy dress party yesterday to celebrate Lil Tuney's birthday. Also in attendance was Tune's daughter Reginae Carter, Sarah Vivan's daughter, Nivea, and Nivea and Wayne's son Neal.
For the fancy dress party, Lil Wayne dressed up as Fred Flintstone as you can see in the pic above. You can view more photos of Weezy F Baby celebrating his son's birthday after the jump below!