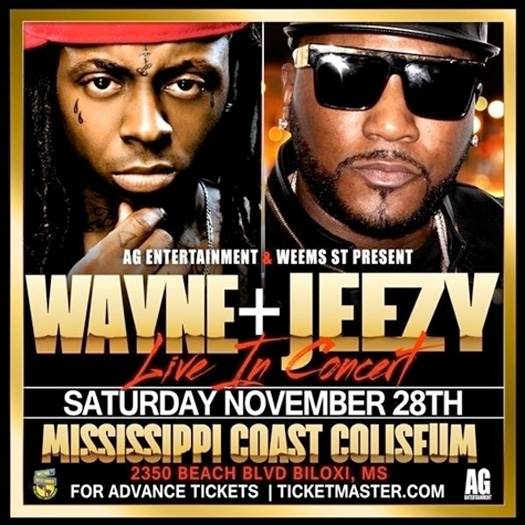 Lil Wayne and Young Jeezy will be performing live at the Mississippi Coast Coliseum & Convention Center in Biloxi, Mississippi on Saturday, November 28th.
AG Entertainment and Weems Street Entertainment are hosting the show, which will actually make it Weezy's second visit in Biloxi this year as he previously had a show at Kress Live back in April.
If you wish to attend this concert to watch Tunechi and Jeezy perform live, click here to order your tickets from Ticketmaster that are on sale now. The cost of the tickets are $29.00, $60.00, $75.00, and $119.00!