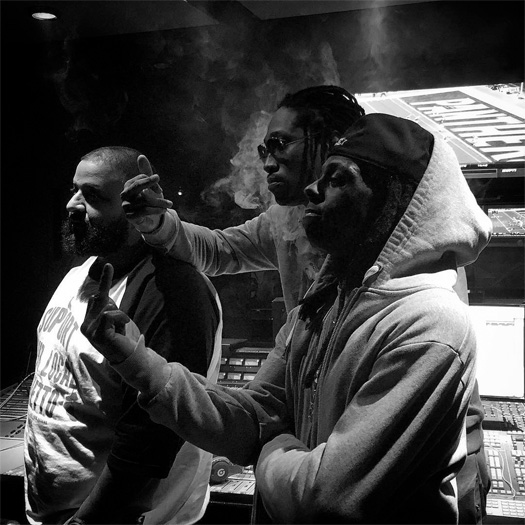 Photo credit: Shootrr
Earlier this week, Lil Wayne had a studio session with Future and DJ Khaled in Miami, Florida.
Khaled has only just released a new album, so maybe they were working on No Ceilings 2 or even an upcoming Super Future project.
What do you Wayniacs think they were working on in the studio? Personally I hope Weezy remixes a few of them beats from Future's DS2 album on NC2!