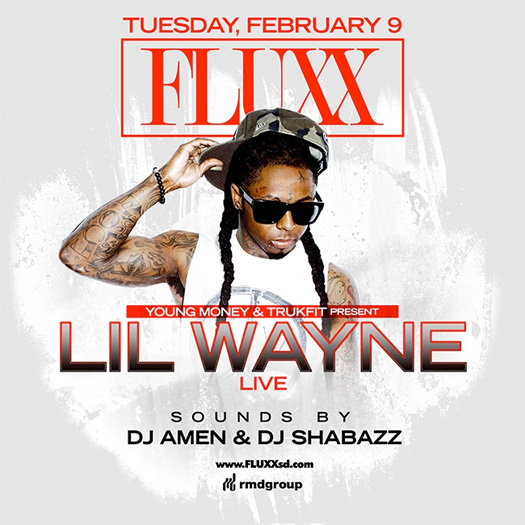 Lil Wayne will be hosting a party at Fluxx nightclub in San Diego, California on February 9th.
The event, which will have music being played by DJ Amen and DJ Shabazz, will start on the Tuesday evening from 9:00PM and end on the Wednesday morning at 2:00AM.
If you wish to attend the party to see Weezy, click here to order your tickets online, which cost either $25.00, $30.00, $40.00, or $50.00!