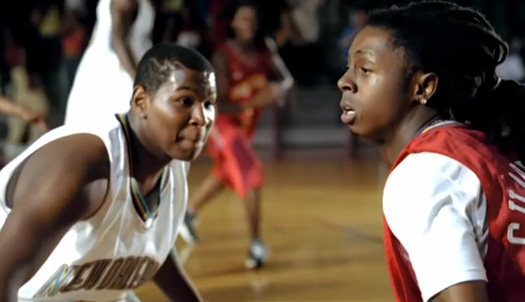 In this post, you can check out some footage of Lil Wayne showing off his basketball skills.
Weezy took a break from skating with his Tyreek Morrison and Spanish Mike to have a little b-ball session.
The clip, which was filmed by Yosef "YoYo" Ratleff, is only 15-seconds long but I am sure you will all find the ending funny!