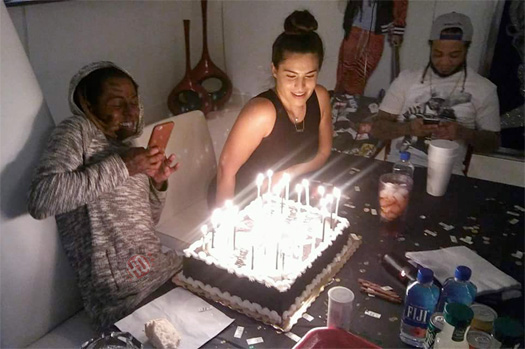 After seeing some footage of Lil Wayne celebrating his 34th birthday at his home earlier this week, we can now check out a few photos from the celebration.
In these pics, Weezy can be seen chilling with Dhea and blowing out candles on his birthday cake while Lil Twist, T@ and Gudda Gudda look on.
I wonder if Tunechi and Dhea are still engaged?