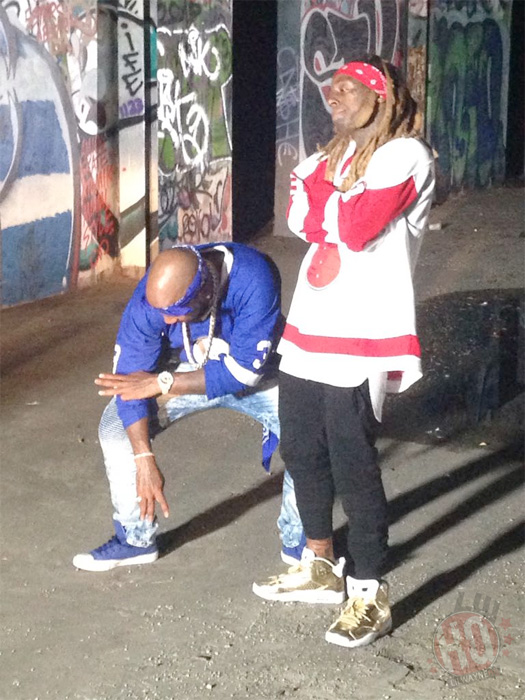 We saw a few pictures at the weekend, and now we can watch some behind the scenes footage from Jeezy and Lil Wayne's "Bout That" video shoot.
The D. Rich-produced collaboration will appear on Jeezy's upcoming Trap Or Die 3 album, which will drop October 28th, but there is currently no word on if the visual will premiere before then.
Also in the behind the scenes clip (see below), we can hear a preview of what the single will sound like. However, we will have to wait for the full song to be released before we can hear what Weezy's verse will sound like!