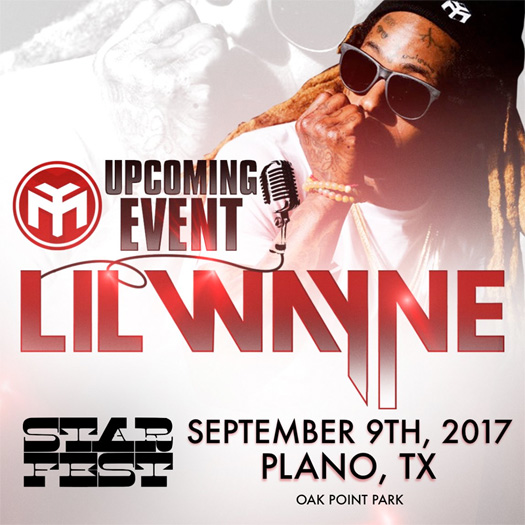 On September 9th, Lil Wayne will headline the 1st annual Starfest Music Festival at the Oak Point Park & Nature Preserve in Plano, Texas.
As well as Weezy, there will also be live sets from Flo Rida and Artful, as well as 6 other music artists who have not yet been announced.
If you wish to attend the concert, click here to order your tickets online, which start from $87.00!