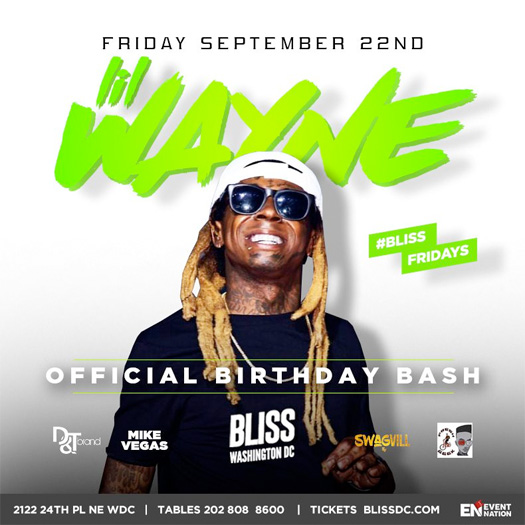 To kick off his early birthday celebrations, Lil Wayne will be hosting an "official birthday bash" on Friday, September 22nd.
Tunechi will be having the party at Bliss Nightclub in Washington, D.C. He may also perform live at the event.
If you wish to attend Bliss Nightclub later this month and see Weezy, click here to order your tickets online that are priced at $30, $40, and $60!