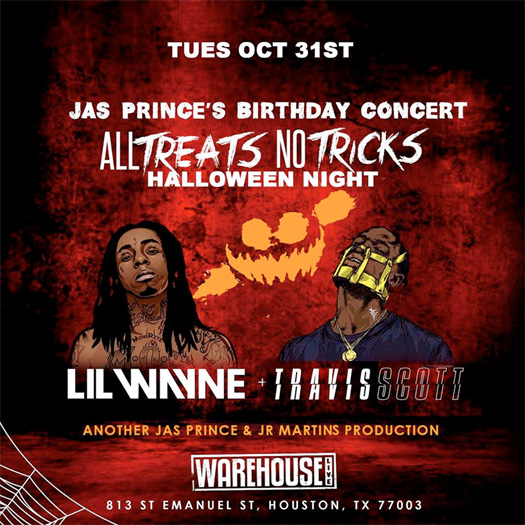 On October 31st, Lil Wayne and Travis Scott will be hosting Jas Prince's birthday bash at Warehouse Live's The Ballroom venue in Houston, Texas.
If you are over 18 and wish to attend the "All Treats No Tricks" party, click here to order your tickets online for $65.00, $75.00, or $125.00.
You can check out the flyer above to get more details on the event! Will you be attending the Halloween party to see Weezy and Travis live?