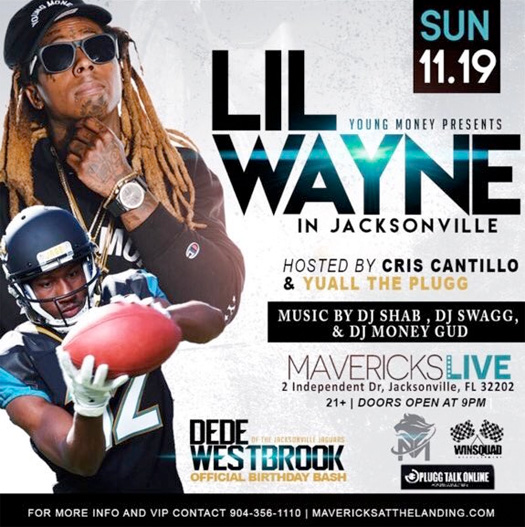 On November 19th, Lil Wayne will be hosting an official birthday bash for Dede Westbrook at Mavericks Live in Jacksonville, Florida.
If you wish to attend the event for the NFL wide receiver, click here to order your tickets online, which cost $25.00 to $40.00.
Will you be attending Tunechi's birthday party for the Jacksonville Jaguars player this Sunday? Doors will open from 9:00PM!