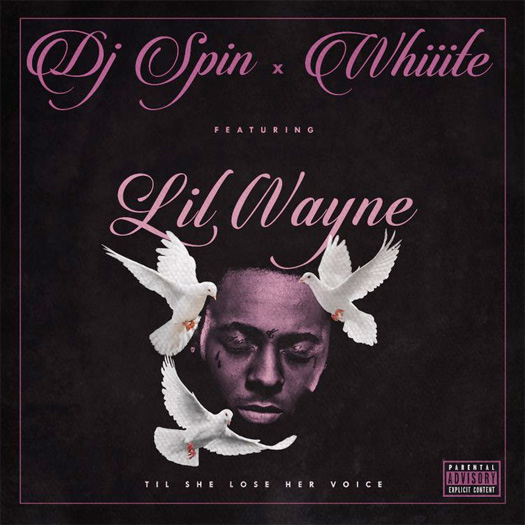 A new Lil Wayne song called "Til She Lose Her Voice" has surfaced online that was co-produced by DJ Spin and Whiiite.
The track, which is a mix of hip-hop and EDM, is a release on Spin's Ghetto Dance Records. You can view the artwork above and listen to "Til She Lose Her Voice" after the jump below.
In my opinion, Tunechi gave DJ Spin and Whiiite this acapella years ago as it includes a lot of previous used Tune lines and he even shouts out DJ Scoob Doo (which he never does anymore). What do you think? Click here to also purchase "Til She Lose Her Voice" off iTunes!