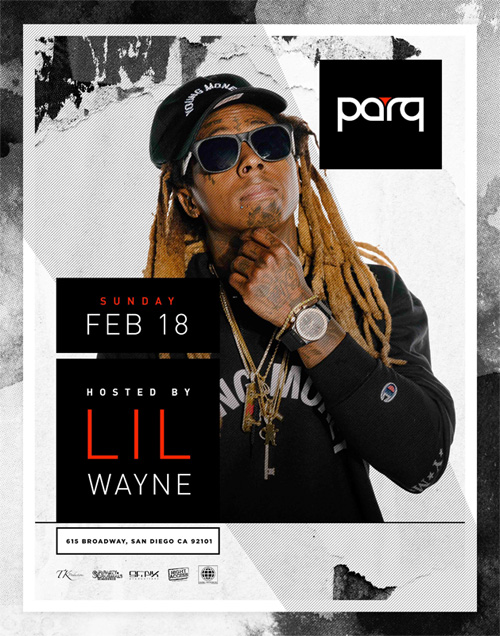 Tonight (February 18th), Lil Wayne will be hosting an event at Parq Restaurant & Nightclub in San Diego, California.
There's currently no word on if he will perform live at the club later today, but what we do know is that he will be there from 10:00PM to 2:00AM PST.
You can check out the flyer above for more details and if you wish to attend the party to see Weezy in person, click here to order your tickets online! Will you be attending?