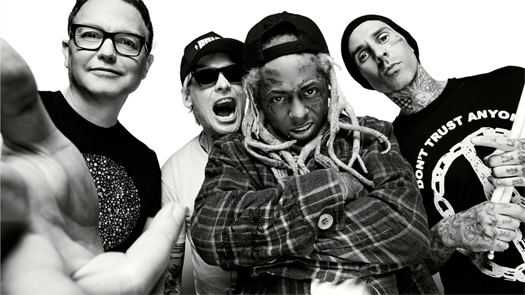 Lil Wayne and Blink-182 have announced they are about to hit the road together by co-headlining a North American tour.
According to a current unconfirmed flyer (see below), the 39-city tour will begin on June 27th in Columbus and end on September 18th in Camden.
There will also be an opening act from pop-punk band Neck Deep. Tickets will be priced at $37.50 and they will go on sale this Friday (May 10th) from 12PM on Live Nation! Will you be going to a show?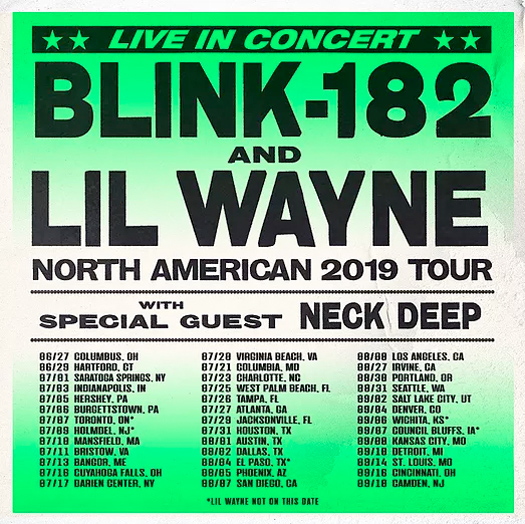 Pic credit: Randall Slavin.