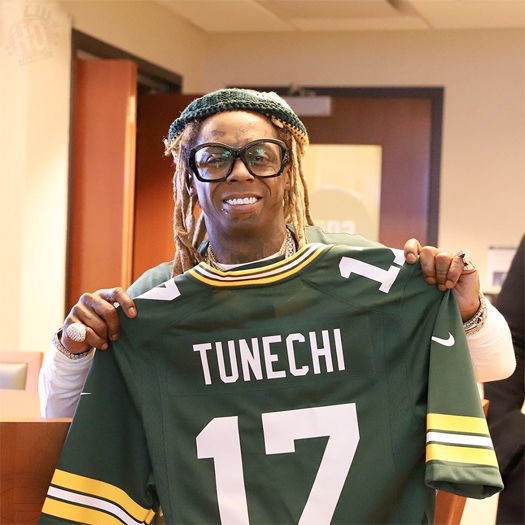 Like he promised earlier this month, Lil Wayne attended the Green Bay Packers vs. Seattle Seahawks NFL game at Lambeau Field in Wisconsin yesterday (January 12th).
Weezy made a video in his VIP box about how this is the second time that he has ever been to Lambeau Field and how he wishes they would play his "Uproar" song instead of T.I. and JAY-Z's "Bring 'Em Out".
You can check out a couple of videos after the jump below. Tunechi would have left the stadium happy as his team beat the Seahawks 28 by 23!