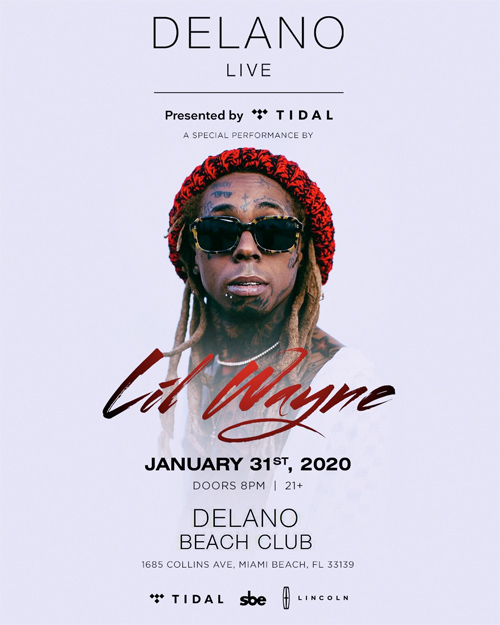 On Friday, January 31st, Lil Wayne will be performing live at Delano Beach Club in Miami, Florida.
The South Beach event, which is taking place during Big Game Weekend, will be co-hosted by TIDAL and sbe Collection at 8:00PM EST.
If you are 21 and over and wish to attend the show to see Wayne live, you can order your tickets online here for either $75.00, $1,935.00, $3,225.00, or $5,160.00!