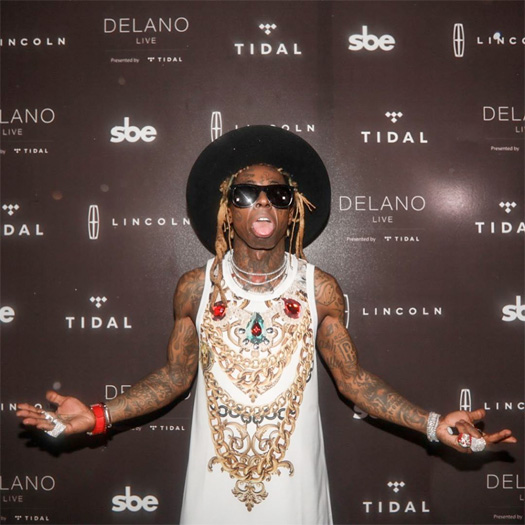 We saw pictures yesterday, and now here is some footage of Lil Wayne performing live at Delano Beach Club in Miami, Florida during 2020 Big Game Weekend.
During the concert, Weezy performed "John", "6 Foot 7 Foot", "Don't Cry", "How To Love", "Go DJ", "Lollipop", "Mrs. Officer", "Uproar" with 2 Chainz on stage with him, and more songs live for everyone in attendance.
Tunechi also paid tribute to Kobe Bryant at the start of the TIDAL and sbe Collection-co-hosted show, as well as accidentally performed his "6 Foot 7 Foot" verse to the "I'm Goin' In" beat. Check out footage after the jump below!