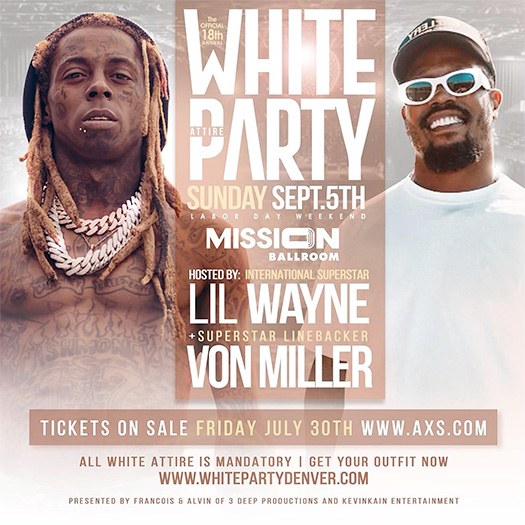 On Sunday, September 5th, Lil Wayne will be hosting the official 18th annual All White Attire party at Mission Ballroom in Denver, Colorado.
Also co-hosting this year's event over Labor Day Weekend with Wayne will be American football linebacker for the Denver Broncos – Von Miller.
If you are interested in attending the All White Attire party next month, click here to order your tickets online that vary in cost from $75.00 – $150.00!