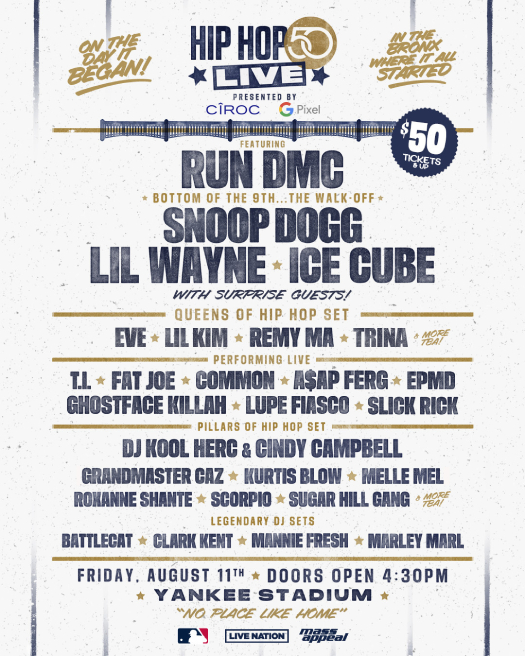 Lil Wayne has been announced as one of the headliners for Mass Appeal and Live Nation's upcoming "Hip Hop 50 Live" concert, which will be taking place at the Yankee Stadium in the Bronx, New York on Friday, August 11th.
As well as Weezy, there is also going to be live performances from Run DMC, Snoop Dogg, Ice Cube, Eve, Lil Kim, Trina, Remy Ma, T.I., Fat Joe, Common, ASAP Ferg, Slick Rick, Lupe Fiasco, Ghostface Killah, Mannie Fresh, Marley Marl, EPMD, Clark Kent, Battlecat, and many more.
If you wish to attend "Hip Hop 50 Live", pre-sale tickets will go on sale tomorrow (June 8th) before general tickets will go on sale this Friday (June 9th) via Ticketmaster. Tunechi is going to be a part of the "Bottom Of The 9th… The Walk Off" set, so it's very possible that he will be closing out the night to celebrate 50 years of hip-hop and who is better to do that than Tune himself?!