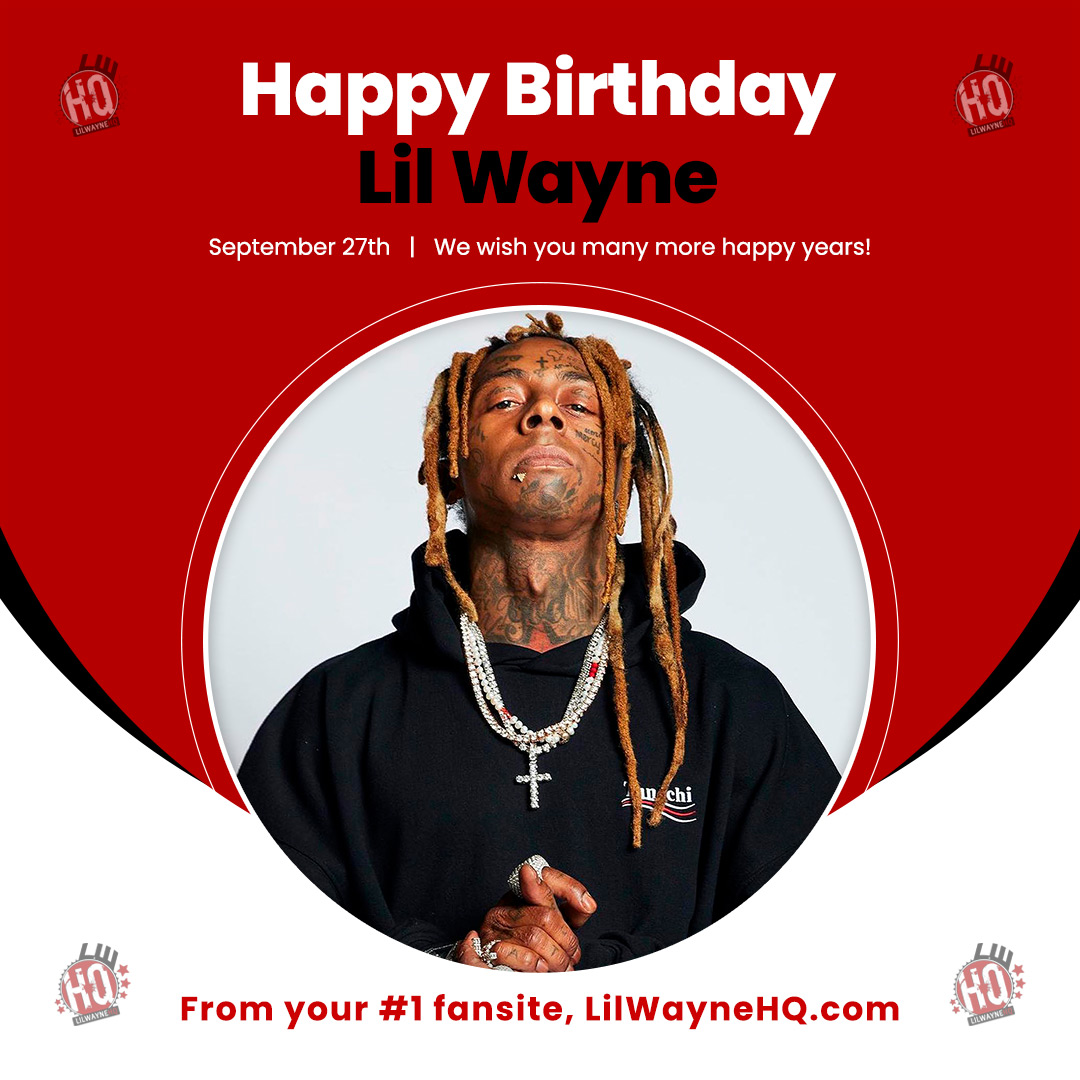 "It was 9-27-82, baby due, Charity Hospital aka the city zoo!" Today marks the greatest rapper of all time's 41st birthday.
Myself, and I am sure I speak for everyone else who is a frequent reader of LilWayneHQ.com, would just like to wish Lil Wayne a Happy Birthday and hope he has a "f"enomenal day.
"I am not number 1, it's true, I'm number 9-27-82"
Wayniacs, be sure to show your appreciation for Weezy F Baby by leaving him a nice birthday message in the comments section below. How are you going to celebrate Tunechi's big day today?