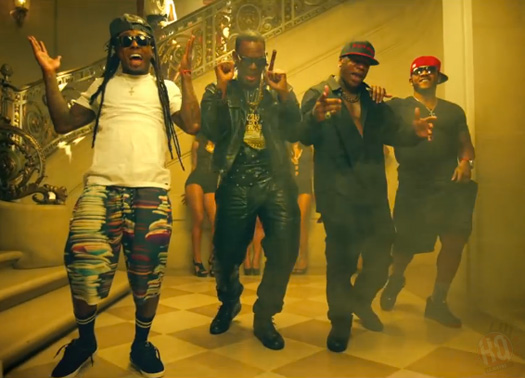 The Lil Wayne and R. Kelly beef all started when Birdman had plans to release a Best Of Both Worlds II collaboration album with R. Kelly in 2003, but Kelly ended up changing his mind last minute and instead working on a collaboration album with Jay-Z. Check out what Baby said to Ozone magazine about the situation below:
"Probably the worst investment I did was fuckin' with R. Kelly. That was a waste of my time. I could've made money if I wasn't fuckin' with that clown-ass nigga."
Just like anyone who does Birdman dirty, Wayne will get involved and this is exactly what he did with the R. Kelly situation. Weezy dissed Kelly twice in two different songs; one of the diss records was called "Bad Side" and the other diss record was called "Dipset" off Da Drought 3.
"And I believe that I can fly; Not like R. Kelly, he a damn lie"

"Just shot a video with R. Kelly, but no homo though; Really didn't wanna do it, but I fuck with T.S. and Fat Joe-Joe though"
However in 2011, Birdman's brother and the co-founder of Cash Money Records, Ronald "Slim" Williams, got Baby and Kelly to sit down in the studio and work out their differences. A couple of years later, a new single from Birdman called "We Been On" was released and it featured both R. Kelly and Lil Wayne.
For more confirmation that the beef has been squashed, Tunechi recently mentioned in an interview with MTV that he would love to work on a song with R. Kelly sometime in the future.