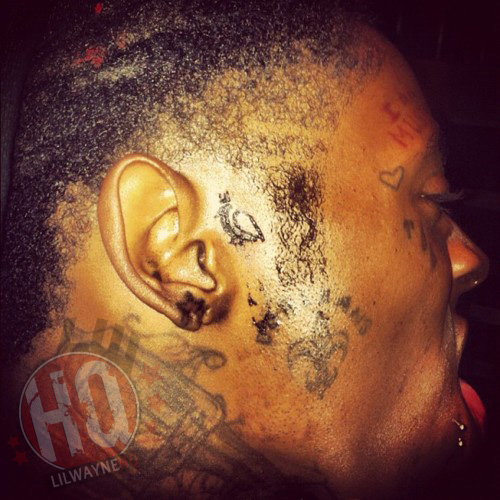 Lil Wayne tattooed the 5BORO pigeon on the side of his face.
MTV aired the first episode of their new weekly show called Hip Hop POV at midnight last night, which included a "special" interview with Lil Wayne. DJ Amanda Seales took a visit to Weezy's Miami crib to talk about him resigning a new four-album deal with Cash Money Records, his forthcoming I Am Not A Human Being II album (it's going to have 16 songs on it), another project he has been recording called Devol, TRUKFIT, revealing all he could think about in Rikers Island while locked up was woman, and more.
Another thing you Waynaics are going to love is the fact that Tune let Amanda listen to his I Am Not A Human Being II album and at the end of the interview she said this: "A lot of us Wayne fans have said 'where is that Carter II Wayne'… he is on this album!"
Check out part 1 of the interview below.