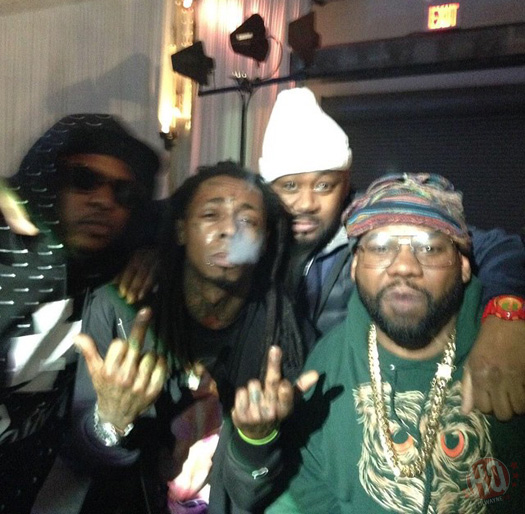 Lil Wayne performed live at VICE's 20th birthday bash in Brooklyn, New York at the Brooklyn Navy Yard on December 5th. He also chilled backstage with Wu-Tang Clan's Ghostface Killah and Raekwon.
I have already posted up footage of Tunechi telling the crowd that his recent tweets are real and a short interview from the event, but now in this post you can view some pics of Tune performing on stage.
Hit the jump to view plenty more photos of Weezy F Baby at VICE's 20th birthday party. Be sure to check out his t-shirt too!