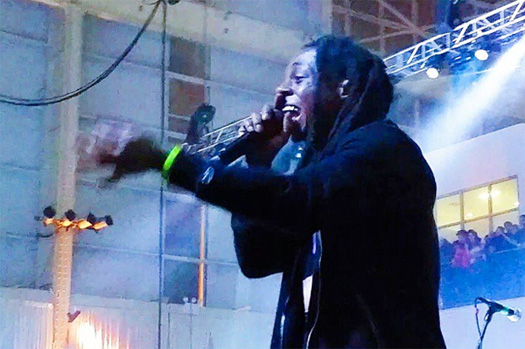 VICE turned 20-years-old yesterday (December 5th), so they decided to host a birthday bash at the Brooklyn Navy Yard in Brooklyn, New York, which was an invite-only event.
Lil Wayne attended this party and also performed live at it. The biggest talk of the evening was that Wayne confirmed his tweets from Thursday about wanting to leave Cash Money are real.
You can watch a short clip below of Weezy telling the crowd at the VICE 20 party that he is currently in a bad situation and he will be out of it soon, as well as that he does all of this for us the fans!
Credit: Evan Huang!