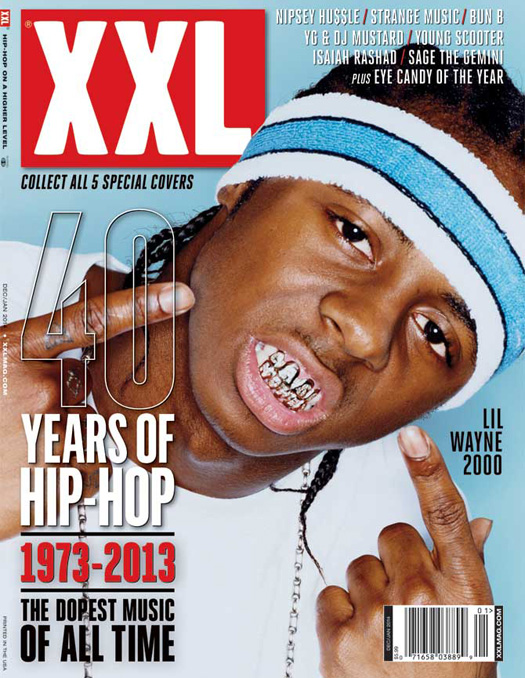 To honor hip-hop's 40-year-anniversary, XXL magazine are celebrating the achievement by releasing collector's edition covers starring some of the biggest rappers including Lil Wayne.
Other rappers who XXL have chosen to feature on the cover for their last issue of 2013 are: Jay-Z, Snoop Dogg, Outkast, and LL Cool J. The issue will hit newsstands all over the world on December 31st.
You can view the XXL magazine cover for the four decades of hip-hop special edition issue that has Weezy F Baby on the front above!