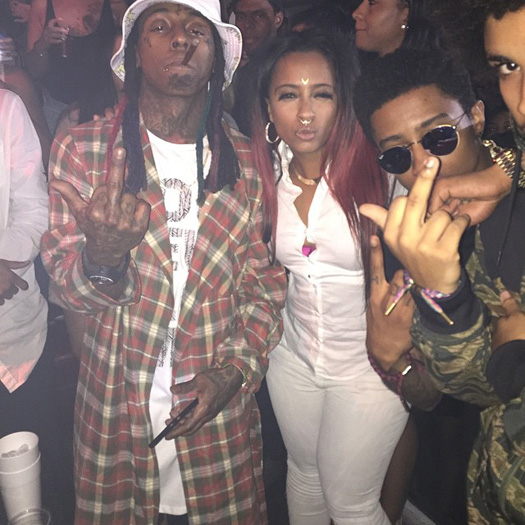 Shanell has released her new mixtape online today, which is called 88 Keyz and includes all production from Zaytoven.
Her Young Money boss Lil Wayne hosts the project and has 3 skits that are titled "Tunechi (Intro)", "Tunechi (Intermission)", and "Tunechi (Outro)".
You can check out all 3 Weezy interludes after the jump below. Click here to download SnL's 88 Keyz tape!