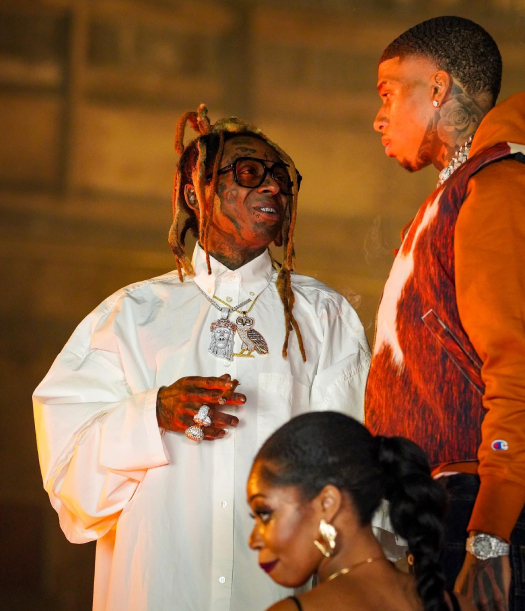 NLE Choppa sits down with A G And A Pimp from 97.9 The Box radio station in Houston, Texas for an interview.
Towards the end of their conversation at the 11:25 mark, NLE talked about giving Lil Wayne his flowers in person and how appreciative Wayne was.
You can watch the full interview below! If you have not yet watched the music video for Choppa and Wayne's "Ain't Gonna Answer" collaboration, click here to check out!