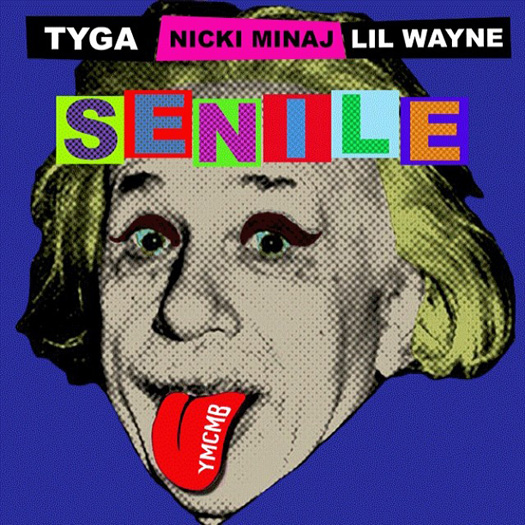 Tyga went on Instagram today to show off the artwork for Young Money's next single, "Senile", off their upcoming album titled Young Money: Rise Of An Empire, due to drop on March 11th.
You can view the cover for "Senile" above, which as you can see includes a Photoshopped photo of Albert Einstein that has "YMCMB" text going down his tongue. The release date for the David D.A. Doman-produced song will be on Monday February 24th!
Don't forget Young Moneyians, the official music video for "We Alright" will premiere later this week. Click here to read what the producer of "Senile" said about the track itself and the verses from Lil Wayne, T-Raww, and Nicki Minaj.