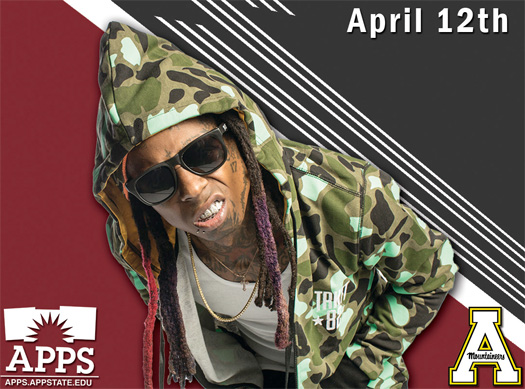 2 days before he begins his "Kloser 2 U Tour", Lil Wayne will be putting on a show for Appalachian State University.
On Wednesday, April 12th, Weezy will be performing live at the George M. Holmes Convocation Center in Boone, North Carolina.
Who will be attending the concert to see Tunechi live? Let me know in the comments section below!