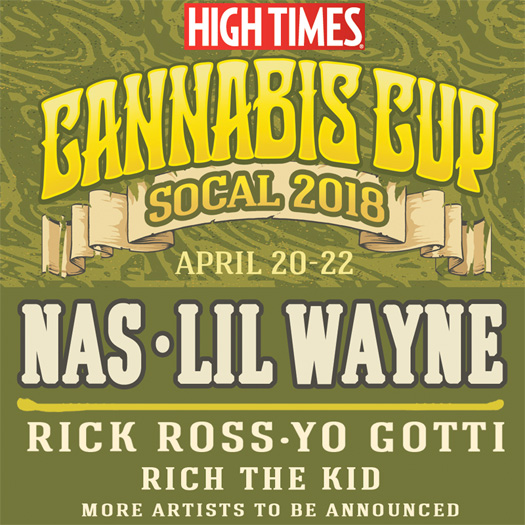 Even though he headlined the 2016 Cannabis Cup and said on stage: "Now don't you ever call me to do this shit again, ever. Don't you ever, ever, ever ask me to do this shit again," Lil Wayne is back as a headliner for this year's concert.
HIGH TIMES have announced Wayne, Nas, Rick Ross, Yo Gotti, Rich The Kid, and more artists will all be performing live during the 2018 Cannabis Cup SoCal show at the NOS Center in San Bernardino, California from Friday, April 20th until Sunday, April 22nd.
If you wish to attend the event and see Weezy live, you can order your tickets online here for between $60.00 – $420.00! Will you be going?