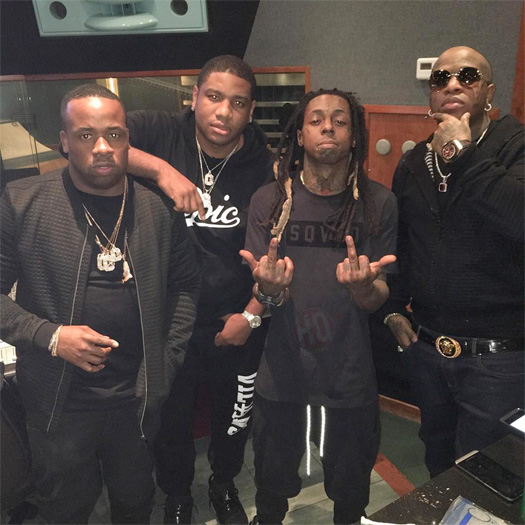 Yesterday, Birdman sat down for a 39-minute interview with Angie Martinez in New York City to speak on getting locked up for nearly 2 years when he was a teenager, losing both his parents before he turned 6-years-old, living in a boy's home, not feeling comfortable in New York because of their gun laws, who he is currently listening to, a Cash Money biopic, and plenty more.
Throughout the conversation, Baby also spoke on his current relationship with Lil Wayne by saying it's "kosher", why Wayne will always be his son no matter what happens, still seeing him everyday at the studio in Miami, the Hot Boys project with Mannie Fresh, his relationship with Reginae Carter, and his own kids' relationship with Weezy.
Birdman also mentioned that he has been in Tunechi's studio to hear some of his new music and when asked what he thinks of it, he replied: "he on some gorilla shit". You can watch the full interview after the jump below!
Via Power 105.1